How Does The Jail Booking Process Work?
Arrestees are typically "booked" or "processed" by the police once they are taken into custody. Once arrested, the suspect is taken into custody, and a police officer takes down personal information such as an individual's name, address, and date of birth; conducts a record search of the suspect's criminal history; takes fingerprints and photographs; searches and confiscates any personal property they may have on them; and then places the suspect in a police station—holding cell or jail. In the next section, you'll find an outline of the police booking procedure.
The Intake Process For Prison
There are numerous processes involved in the inmate processing procedure, also known as the prison intake process. Each jail has its own unique set of rules and regulations, but the following steps are generally followed in all federal prisons.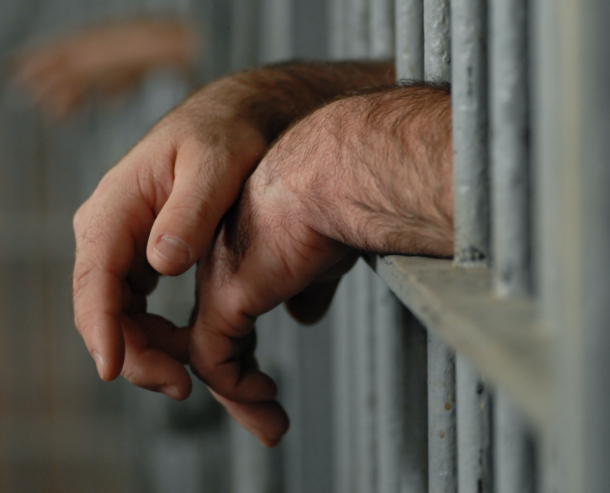 A jury or judge will determine your sentence if you've been arrested and detained.
Determining Your Prison Destination and Security Level
Based on their custody and classification score, federal inmates are transferred to one of several security levels. This security score is first calculated by the Designation and Sentence Computation Center (DSCC) of the Bureau of Prisons. Also, a detailed evaluation of an inmate's case characteristics, such as age, crime committed and whether or not violence was employed, prior incarcerations, gang participation, etc., are utilized to determine placement scores. Among the elements and steps that go into their classification in California are likely to be:
A criminal offense is a conduct that violates federal, state, or local legislation. If a crime is categorized as a misdemeanor or a felony, the maximum punishment is determined by the local legislation.
Probation, fines, short-term jail, suspended sentences (which only take effect if the convict fails to meet specific terms), restitution to the victim, community work, or drug and alcohol rehabilitation for minor offenses are all examples of sentencing. The length of your sentences is an important factor in determining your situation and prison destination.
A medical practitioner examines a patient for any probable medical signs or symptoms of a medical ailment during their booking by carrying out a physical, medical, or clinical examination.
Psychological Examination
A psychological examination is an investigation that evaluates an individual's personality, adjustment, abilities, interests, and functioning in critical areas of life, as well as the presence or severity of any psychological problems, through interviews, observations of behavior, and the administration of psychological tests.
A drug test examines a biological specimen, such as urine, hair, blood, breath, sweat, or oral fluid/saliva, to assess the presence or absence of parent substances or their metabolites.
Prior to their final prison location, an arrested person may spend time in a variety of facilities, including the local jail and the Federal Bureau of Prisons' principal processing center.
Get Inmate Info in Minutes
CALL US NOW!
When a person that's arrested arrives at their ultimate jail destination, their personal property will be assessed to see if it may be kept with them rather than being stored in prison or shipped to their home address (at their own expense). Inmates usually are not allowed to keep "civilian attire," which is any clothing that is not provided by the jail, and they are also not allowed to hold jewelry.
Arrestees will be given an orientation to the rules, services, and procedures of your prison facility, including the commissary, where they can purchase essential items not otherwise provided by the prison, visitation rights, and the types of articles you can receive from outside sources such as books, letters, and so on.
How Long Does the Booking Take?
There are multiple steps to the jail booking process. If the jail isn't overcrowded, it may simply take an hour or even less, but it could take several hours in other circumstances.
Typical Steps For the Intake Process
1.

Vital Information Is Recorded
A government official will compile the suspect's name, contact information, the nature of the alleged offense (including the code section), and other vital details. The police citation or incident report will include most of this information.
The suspect then stands (or sits) for photographs known as the "mug shot." These images frequently feature the suspect's height, date, and other details linking them to the crime.
3.

Clothing and Personal Property Confiscated
After the mugshot, the suspect may be given a jail uniform and must relinquish their clothing and personal possessions. These goods will be kept until the suspect is freed unless contraband (such as a pocket knife or other evidence) is discovered.
Afterward, a police officer will take a print of the suspect's fingerprints, often going from side to side on all ten fingers (the suspect will "roll" their fingers to record all of the prints). There is a chance that law enforcement will compare fingerprint evidence from the crime in question to the suspect's to see whether there is a match. Finally, the fingerprints are permanently stored in a database.
If there is going to be a thorough search, the arrestee will have to strip down their underwear. A strip check is performed on each person entering the facility to ensure that no weapons or narcotics have been taken into the holding cell. Even if the offense is minor and does not include violence or drugs, police conduct full-body inspections.
Lookup Inmate Information
The database is checked to see if the suspect has any outstanding warrants. If the police arrest someone for an unrelated crime and discover a match, they may be able to solve other crimes as a result.
To ensure the safety of the officers and other detainees, the suspect will undergo a general health screening. Blood tests and X-rays may also be necessary.
8.

Eliciting Information Relevant to Incarceration Conditions
Jail officials frequently inquire about a person's gang connections, past gang affiliations, and other outside relationships to prevent violence and injury. Depending on the responses, an inmate may be placed in protective custody or confined in a different jail area. This type of questioning may or may not constitute an "interrogation" that requires officers to issue the subject a Miranda warning.
DNA samples from suspects may be required to be entered into national DNA databases.
The individual will be held in custody until their trial or bail is paid, at which point they will be released. The suspect may be questioned about their gang membership or other factors that could pose a problem in a restricted location before deployment.
Getting Out After the Booking Procedure
You should be aware that certain minor offenders may be freed from custody after signing the citation, which states that they will return to court later. Getting out of jail is frequently the most crucial objective for those arrested. Bail or "own recognizance" pretrial release is expected, except when a person is accused of a particularly heinous crime.
1.

Wait Until Arraignment
In the meantime, an arrest warrant will be issued for the defendant as long as the defendant isn't able to pay an arraignment bond (or chooses not to pay) or if the defendant refuses to pay.
2.

Option to Enter a Plea During the Arraignment
Then, the defendant may enter a plea, and the court will set bail at the arraignment—or allow release without bail—known as "OR." Bail can be paid at that time or at any point in the future by the defendant.
3.

Get a Bail Hearing If the Arraignment Didn't Happen
If the arraignment does not take place within 48 hours, a bail hearing will be held. In some cases, a special hearing is held to determine if there is probable cause for the charges. Bail can be paid at that time or at any point in the future by the defendant.
Treatment Plans and Programs
To assist any person in preparing for their incarceration, a counselor at your jail facility will build an individual remediation treatment plan and assign them to recreational programs, health care services, and other services. Their cooperative participation in these activities will ensure the smoothness of the incarceration, and they may qualify for early or timely release for good behavior.
Trust Search Inmate!
Top-rated Search Inmate is supported by data scientists, engineers, and customer service experts who have years of experience distributing public record information via the internet to customers. Our ultimate goal is to have happy customers.
Do you need guidance for your loved ones and family regarding the jail booking process? Contact us anytime. We are always available for your peace of mind. Do you want to do an inmate search? We got you! Browse for free and find out essential info about your loved one.
Get Inmate Info in Minutes
CALL US NOW!